Services provided by the International Network for Practice Entreprises
All practice entreprises SEFED are able to trade internationally with the rest of practice entreprises all over the world, members of Europen-Pen International. Students have access to international trade documents, data base, yellow pages, eshops areas and to all international services that practice entreprises need to trade among them as if they were in the real world.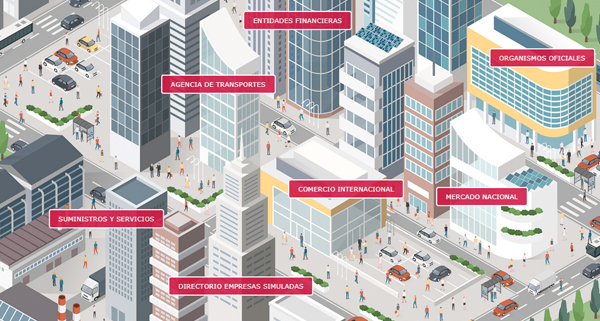 All Europen-Pen International practice entreprises use the e-bank services to be able to pay all their orders as if students were working for real companies.
Participation in international projects
All practice entreprises are able to participate in international projects as the majority of the schools belonging to the network are participating in worldwide projects related to training and education.
Participation in international practice entreprise trade fairs
Europen-Pen International members organize real trade shows in which practice entreprises exhibit in live their products and market them. At these trade shows, students negotiate in live purchases and sales with customers. In Fundació Inform we also organize our Global Practice Entreprise Trade Show biannually in the city of Barcelona, Spain. Our participants are not only SEFED Spanish practice entreprises but also international practice entreprises that wants to have business contacts and deals with our Spanish practice entreprises. Our last Fair was in Barcelona city, Spain, last March 2018.