International Practice Entreprises Trade Shows
Fundació Inform organized its 1st International Practice Entreprise Trade Show in 1996 and currently we receive more than 5.000 visitors and with more than 70 stands/booths each edition.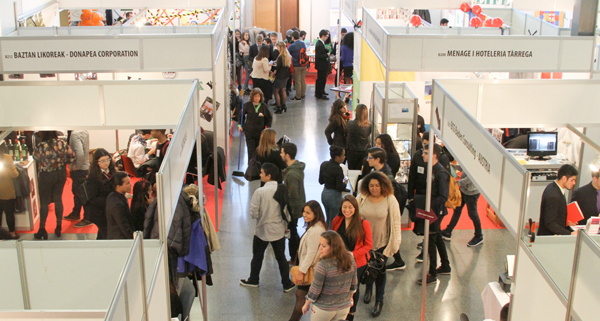 During the celebration of these fairs the participating students, of different communities of the Spanish state and abroad, put in practice the most commercial part of his training. The SEFED Simulated Companies show their products live to get new customers, retain old ones and position themselves in the simulated business market. At these fairs, the SEFED company's product is real, and students come into direct contact with their potential customers and negotiate purchases and sales.
In all the partner countries of the global network of simulated companies Europen-Pen International, the international fairs of simulated companies are organized annually in which companies can exhibit and market their products live.
For more information on the International Simulated Business Fairs of the Europen-Pen International Network, please click here.