SEFED training to prevent early dropout
Fundació Inform developed during 2014-2015 as a pilot project the methodology of the SEFED Company Simulation in 3rd of ESO (secondary compulsory education in Spain) with the aim of trying to reduce school dropout in one of our centers of the SEFED Network: INS Mediterrània del Vendrell.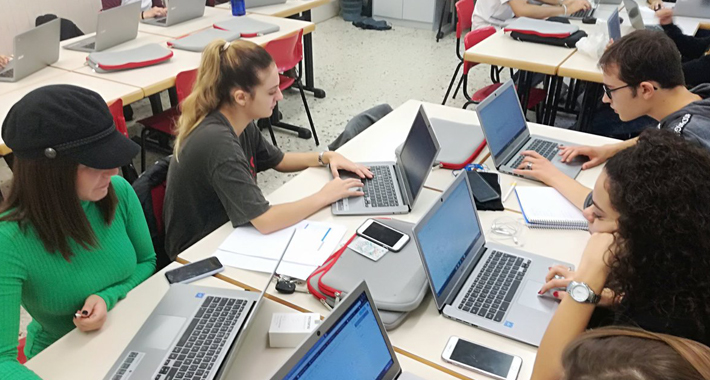 PRACTICE ENTREPRISE TRAINING IN COMPULSORY EDUCATION (ESO)
In this project our European partners are members of the international network Europen-Pen International of Lithuania, Bulgaria and Italy and the same International Network Coordination Center located in Germany. The aim of the program was to study, design and create a business practice model that can contribute to the development of key skills: social, technological and business in schools at the ages of 14-16 with a high risk of early school leaving. Fundació Inform also involved GRAI (Research Group on Peer Learning at the Autonomous University of Barcelona) in the project. GRAI contributed to the pilot as an element of quality with its program Reading in Pairs with the aim of improving reading comprehension in English in the simulated company. This pilot project was funded by the European Union, KA2 Erasmus+ call.
PRACTICE ENTREPRISE TRAINING IN VET MEDIUM LEVEL
Currently, Fundació Inform is developing another pilot project, funded by the European Union KA3 Erasmus call, in which the methodology of the Practice Entreprises SEFED is being implemented within the first VET course in Administration and Business Management with the aim to reduce the school dropout that is currently occurring during the first year within the VET training. For further more information: www.rusesl.info