Company Simulation with Educational Purposes
The SEFED Project uses the creation of a company in the classroom of the educational center as a pedagogical tool to train students, in a practical and transversal way (learning by doing), in administrative and business management tasks, using the simulation of companies as a methodology of learning.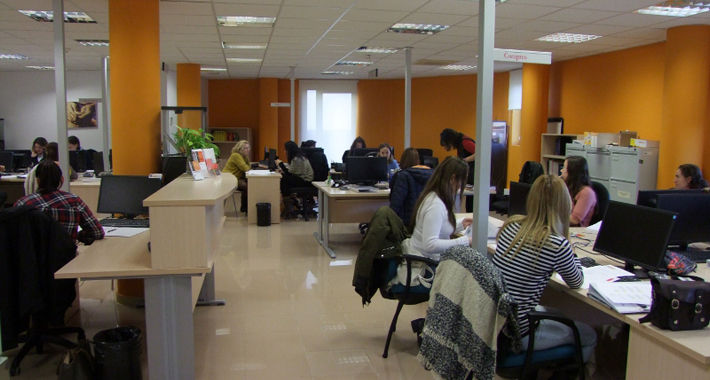 The educational center creates a company in a classroom: distribution by departments and the usual resources in an office.

This simulated SEFED company works like a real company: it buys and sells its products / services, has business relationships with other simulated companies around the world, accounts for operations, controls treasury, pays taxes, manages human resources and the marketing department, etc.
Students are integrated into a context in which the work environment is lived, and the conditions of a work relationship exist that facilitate learning and training in situations, tasks and habitual processes in real life.

The objective is to achieve the competencies of each of the jobs of the simulated company.
Active methodology and with a clearly professional component. It promotes training through experience: "learning by doing, learning by working".
For more information on business simulation and its concrete application in vocational training cycles, professional certificates, university studies, entrepreneurship projects and special groups, please click here.